News
Max Schöpe wins 3rd prize in student paper competition at FUSION 2020
PhD student Max Schöpe won the 3rd prize in the student paper competition at this year's edition of the International Conference on Information Fusion (FUSION) for his paper "Multi-Task Sensor Resource Balancing Using Lagrangian Relaxation and Policy Rollout".

For more than 20 years the FUSION conference has been recognised as a premier forum for researchers and practitioners to exchange ideas in the field of information fusion and its impacts on our society. The presented papers cover foundational, technological, and application-focused innovations in the sensor, data, information and knowledge fusion scientific domains. This year 169 papers were accepted and presented at the conference in total.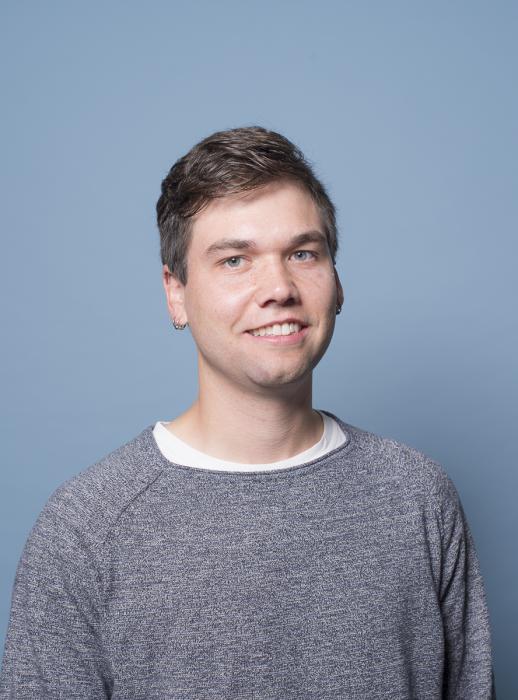 ---
Where are they now? Marc Vizcarro i Carretero
Master students come and go... after an intensive period working in the group, they return home, find a job, or have other opportunities they take. We don't always know where they go, how they are, and how they experienced their time at TU Delft. We asked Marc Vizcarro i Carretero, a Master student who graduated on the 13 day of August 2019, to share his story...
My name is Marc Vizcarro i Carretero. I am a young radar and antenna engineer enthusiast. Not so long ago, already working within the European defense industry at INDRA in Madrid, Spain, I felt the need to solidify my base-knowledge in radar technology. I had always seen TU Delft as a leading European engineering university acting both as a technological-hub and as an international ecosystem from which I could boost my career. For this reason, in 2017, I chose TU Delft to pursue the Master of Science in Electrical Engineering (TSS Track, now WiCos).
Did TU Delft help to get you where you wanted to be?
TU Delft did not just help - choosing TU Delft was one of the best careers and personal choices I have made so far. I did not only achieve more than I initially had expected, studying at TU Delft also gave me an invaluable network, from former MSc colleagues, academy, and industry partners to, most important, new friends.
My current career track would not have been possible if I had not had the unconditional support from the MS3 department and more specifically Prof. Alexander Yarovoy. Studying at TU Delft gave me the opportunity for my internship at Thales Nederland B.V. (Delft, NL), my participation in the 11th International SAR/Radar Summer School, and my subsequent MSc Thesis within the Fraunhofer FHR Institute (Bonn, DE) with Dr. Stefano Turso.
Eventually, with such a background, HENSOLDT (former Radar, EW, and Optronics activities from AIRBUS Defense & Space) offered me a tailored position as an Antenna Design Engineer three months before my graduation. Later, in October 2019, I joined the Active and Passive Antenna Department at HENSOLDT in Ulm. Ever since then, I have been so far involved in Phased Array and Active Electronically Scanned Arrays (AESA) development activities.
Why Radar Engineering and the MS3 Department?
With the on-going technological developments within both defense and civil industries, radar engineering sets the perfect framework to be involved in a wide range of topics. From 5G, autonomous driving up to defense and space-related projects; radar engineering allows young professionals to have the broad profile the industry demands. This is why, based on the radar engineering academic legacy of the MS3 department and their broad curricula, I would definitely recommend the program to anybody interested in delving into radar engineering from the electromagnetic and signal processing point of view. From there on, it is a personal decision whether to stay in the academic world or to work in the public sector or industry. In my case, along with the interests that once brought me to TU Delft, I decided to continue with my professional career as a radar engineer within the European defense industry, where I can still be involved in research activities, tackling real engineering challenges both at a conceptual but hands-on level.
What about you and your future after TU Delft?
Joining HENSOLDT means to me an opportunity to be involved in research and development for military sensors within European projects such as the Captor-E radar for the Eurofighter, or in the long run, for FCAS, the Next Generation Jet-fighter and other NATO-related projects. Projects expected to shape Europe's technological and industrial infrastructure, while ultimately fostering technological advancements in civilian applications around the world.
At HENSOLDT, I just found a great place where I can fully develop myself as a Radar Engineer. There is so much to learn and my decision to work on antennas first is nothing but a wise choice. Becoming a Radar System Engineer means first to specialize in several topics to then ultimately get a clear picture at a system level. With the current trends ranging from fully digital AESA to multifunctioning and polarimetric radars up to the "system of systems" FCAS concept, transversal engineering profiles with a high emphasis on systems engineering, but relevant hands-on experience are thus required.
Thanks to TU Delft I was able to set the right benchmark from which I could make the next move in my career. For this reason I look forward to still being connected with TU Delft as an alumnus and provide engineering opportunities to radar enthusiasts, while fostering research activities within the European radar community.
Final Note: Feel free to contact me if you have further questions about the MS3 program or if you are even looking for an internship position.
More ...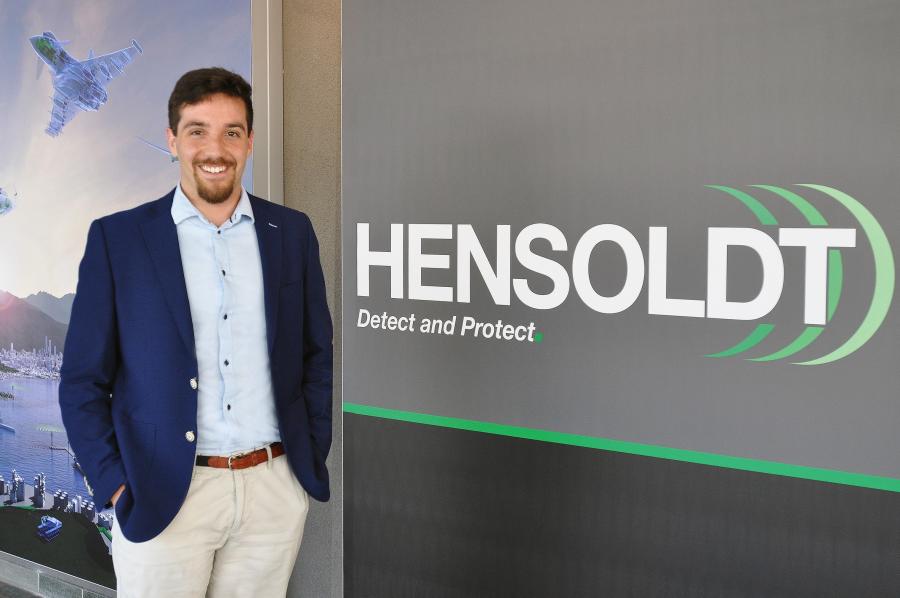 ---
Where are they now? Guigeng Su.
My name is Guigeng Su, the new Master of TU Delft. My memory of days in TU Delft is fresh and vivid. In Mid-August of 2017, I came to Delft to pursue my postgraduate studies from China and started a new journey in my life. During the first several weeks, faculties from different tracks came and introduce themselves to we freshman and told us what it is about their researches and what our life in campus will be with different directions of study. After lots of visits into laboratories and offices, including the super big radar on the roof of the EEMCS building, and some study experiences of courses in the first Quarter, I chose to dedicate my full time in the rest of master life into study the Telecommunications and Sensing Systems (TSS) track in Electrical Engineering Department. The beautiful theories behind radar system and various applications of those sensing system is appealing to me, which leads me to join in the Microwave Sensing, Signals and Systems (MS3) group for sensing systems. Meanwhile, there are a great deal of opportunities for everyone who is interesting in radar system to get some practical experience in MS3 group while you can really immerse yourself in the ocean of state-of-the-art talking and be one of them. That's really fascinating.

It is unforgettable during the whole journey in Delft. At the beginning, the various ways of thinking and many kinds of accents based on culture differences is really challenging for everyone to get accustomed. Another difficulty to get over is academic thinking in a different way. Although it was quite demanding, I loved the interesting things I was doing, the wonderful people around me, and enjoyed the state of being growing up every day. The second stage is most about academic learning and researches. After some studies for almost every course, practical problems were put forward, encouraging you to think more and solving by neither yourself or with your teammates usually from different countries. All these will give you a better understanding and even some inspiration about your knowledge system. In spite of all the difficulties encountered, life is not bad and worth looking forward to. All kinds of facilities will provide a platform for to you to have a try in realties rather than always stay at the papers. People in MS3 group is really kind and knowledgeable, who are there and willing to help you if you get some problems. Here, I would like to express my gratitude to prof.dr. Alexander Yarovoy, dr. Nikita Petrov, dr. Hans Driessen, dr. Jianping Wang, dr. Oleg Krasnov and ir. Pascal Aubry explicitly, and other colleagues for their kindness, encouragements and supports. In particular, I want to thank prof.dr. Alexander Yarovoy for his care and help when I felt unwell. With all these precious experiences in MS3 group, I chose to work in radar technology company after graduation, which is ambitious to popularize radar technology and provide this wonderful sensor with automatic driving, smart building and traffic control.

The life in Delft is in peace and comfort except for the intense study. With friends coming from various countries, every day is new and different, telling you that do not confine yourself in what you have seen and sensed so far, there are more for you to know, to feel. It is really impressive for the life in Delft, as well as the unpredictable weather with inevitable rain and wind.
More ...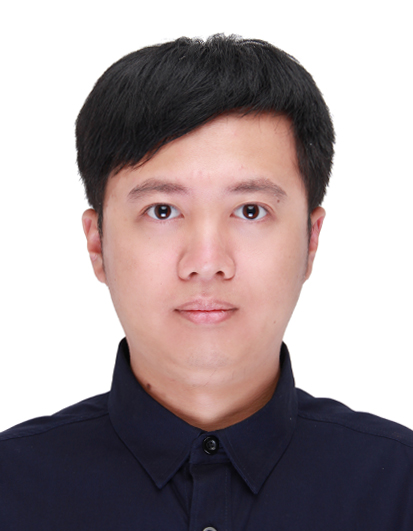 ---
Where are they now? Sheeraz Ahmed
Masterstudents come and go... after an intensive period working in the group, they return home, find a job or have other opportunities they take. We don't always know where they go, how they are and how they experienced their time at TU Delft. We asked Sheeraz Ahmed, a Masterstudent who graduated on the 31st day of August, to share his story.

"Success isn't a result of spontaneous combustion. You must set yourself on fire." -Arnold H. Glasgow

My name is Sheeraz Ahmed and I truly believe this statement for achieving any life goals. I came to Delft in Mid-August 2017 from Pakistan to pursue my master studies from TU Delft. The sufficient exposure to RF and microwave subsystem during my previous tenure at a public sector research organization became the major factor as I chose to study Telecommunications and Sensing Systems (TSS) track in Electrical Engineering as my specialization. The applied research in Microwave Sensing, Signals and Systems (MS3) group for sensing systems applications including various radar systems, remote sensing and advanced data processing methods was quite fascinating for me. Furthermore, a practical learning experience with state-of-the-art multi-sensor facilities on the roof of the EEMCS building combined with a comprehensive yet flexible coursework and a co-operative international academic environment to address real-life problems became an added bonus.

During the long two-year journey of my master studies, it took me some time to adapt a different academic environment and a bit speedy quarterly examination system. However, I enjoyed being part of an enthusiastic environment, made amazing international friends and got ample learning experience from quite resourceful academic personnel. Specifically, working in MS3 group at TU Delft has been the best educational and research experience I have had till to-date. With the consistent encouragements from various members of this group in all my educational hurdles and research problems enabled me to push myself even further in my learning skills to achieve the prestigious master's degree. On this note, I would like to mention prof.dr. A. Yarovoy, dr. Oleg Krasnov, Pascal Aubry and Max Ian Schöpe explicitly, and other colleagues in general, for their encouragements, motivations and valuable discussions to resolve research issues.

Apart from the pioneer research activities and education system, the life in Delft is calm and peaceful with amazing people, historical city attractions and iconic blue Delftware, with an exception of unpredicted weather with a lot of rainy days (which is very annoying sometimes  ). As I finally made it this far, I am certain that I will be able to play a critical role and be a part of the better future tomorrow.

Sheeraz Ahmed Pakistan, November 2019