ing. Fred van der Zwan
Technician
Fred van der Zwan was born in The Hague, The Netherlands. He received his diploma in 1986 on the Electronic Technical School in The Hague. After working at institutes like Toshiba, TNO and TU-Delft he became in 1992 Electronic Designer in the group of Telecommunications and Tele-observation Technology. He followed courses related to design, measurement, programming and processing techniques. He developed and programmed several processing and steering systems for radar systems. A lot of experiences build up in many years is used to develop new radar system aspects, an upgrade MIMO Test beds and an ultra-wide band MIMO system is proposed to measure channel characteristics.
He initiated and coordinates several new radar projects and campaigns. He has many contacts with all participating partners in several projects. In January 2004 he became co-applicant of the PARSAX project which was granted in December 2005. After that he became technical coordinator of the PARSAX project. In 2010 he became technical coordinator of the Radar department.
Projects history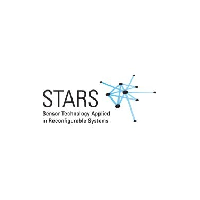 Sensor Technology Applied in Reconfigurable Systems
reconfigurable sensors and sensor networks applied in the context of the security domain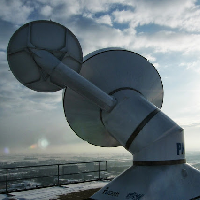 PARSAX
PARSAX is "Polarimetric Agile Radar in S- and X-band", a versatile, programmable radar developed by MS3 and located at the roof of the EWI building.
Last updated: 14 Aug 2017