dr. Puskely
Postdoc
Microwave Sensing, Signals and Systems (MS3)
,
Department of Microelectronics
Biography
Jan Puskely was born in Czech Republic, in 1982. He received his master's degree in 2007 and his Ph.D. degree in 2010, both in Electrical Engineering from the Brno University of Technology (BUT). After the graduation he worked as post-doc researcher at the Department of Radioelectronics, BUT.
His research interests include
the analysis and design of antenna structures
the antenna measurements in the near-field
the modelling of microwave wireless link
the modelling and simulation of microwave and RF structures
the electromagnetic compatibility.
Currently he is a post-doc researcher at the Microwave Sensing, Signals and Systems (MS3) department and his current research interest is antenna array design STARS - Sensor Technology Applied in Reconfigurable Systems.
Publications
Multiple beam synthesis of passively cooled 5G planar arrays using convex optimization
Y. Aslan; J. Puskely; A. Roederer; A. Yarovoy;
IEEE Transactions on Antennas and Propagation,
Volume 68, Issue 5, pp. 3557-3566, May 2020. DOI: 10.1109/TAP.2019.2955885
Transverse slot with control of amplitude and phase for travelling-wave SIW antenna arrays
Tomas Mikulasek; Jan Puskely; Alexander G. Yarovoy; Jaroslav Lacik; Holger Arthaber;
IET Microwaves, Antennas & Propagation,
Volume 14, pp. 1943-1946(3), December 2020.


Keywords: ...

phase control;frequency 24.0 GHz;phase shifter;amplitude control;six-element array;SIW-based travelling-wave antenna arrays;transverse slot;radar system;radiated wave;substrate integrated waveguide arrays;basic antenna element;.




Abstract: ...

A novel basic antenna element for travelling-wave substrate integrated waveguide (SIW) arrays is proposed in this study. The antenna element is based on a transverse slot and newly complemented by a pair of vias used for matching and a phase shifter. By changing the geometries of the slot and the phase shifter, the amplitude and phase of a radiated wave can be controlled. The proposed approach extends the potential of transverse slots in SIW-based travelling-wave antenna arrays. To verify the capabilities of the antenna element, the authors demonstrate a six-element array with − 30 dB side-lobe suppression, intended for a 24 GHz radar system. The measured results show good agreement with simulations.


document
Effect of Element Number Reduction on Inter-User Interference and Chip Temperatures in Passively-Cooled Integrated Antenna Arrays for 5G
Y. Aslan; J. Puskely; A. Roederer; A. Yarovoy;
In 2020 14th European Conference on Antennas and Propagation (EuCAP),
pp. 1-5, 2020. DOI: 10.23919/EuCAP48036.2020.9135726
Performance Comparison of Single- and Multi-Lobe Antenna Arrays in 5G Urban Outdoor Environments at mm-Waves via Intelligent Ray Tracing
Y. Aslan; J. Puskely; A. Roederer; A. Yarovoy;
In 2020 14th European Conference on Antennas and Propagation (EuCAP),
pp. 1-5, 2020. DOI: 10.23919/EuCAP48036.2020.9135263
Phase-only control of peak sidelobe level and pattern nulls using iterative phase perturbations
Yanki Aslan; Jan Puskely; Antoine Roederer; Alexander Yarovoy;
IEEE Antennas and Wireless Propagation Letters,
Volume 18, Issue 10, pp. 2081 - 2085, Oct. 2019. DOI: 10.1109/LAWP.2019.2937682
Trade-offs Between the Quality of Service, Computational Cost and Cooling Complexity in Interference-Dominated Multi-User SDMA Systems
Yanki Aslan; Jan Puskely; Antoine Roederer; Alexander Yarovoy;
IET Communications,
pp. 1-8, 2019. DOI: 10.1049/iet-com.2019.0206
5G Multi-User System Simulations in Line-of-Sight With Space-Tapered Cellular Base Station Phased Arrays
Yanki Aslan; Salman Salman; Jan Puskely; Antoine Roederer; Alexander Yarovoy;
In 13th European Conference on Antennas and Propagation (EUCAP 2019), 31 March - 5 April 2019, Krakow, Poland,
pp. 1-4, 2019.
document
Heat Transfer Enhancement in Passively Cooled 5G Base Station Antennas Using Thick Ground Planes
Yanki Aslan; Jan Puskely; Alexander Yarovoy;
In 13th European Conference on Antennas and Propagation (EUCAP 2019), 31 March - 5 April 2019, Krakow, Poland,
pp. 1-4, 2019.
document
Active multiport subarrays for 5G communications
Yanki Aslan; Jan Puskely; Antoine Roederer; Alexander Yarovoy;
In Proc. IEEE APWC, Granada, Spain, Sept. 2019.,
pp. 1-6, Sep. 2019.
System modeling and simulation in 5G: A hybrid beamforming approach with power flux equalization in the elevation plane
S. Salman; Yanki Aslan; J. Puskely; A. Roederer; Alexander Yarovoy;
In Proc. 49th EuMC, Paris, France, Oct. 2019.,
pp. 1-4, 2019.
Thermal-Aware Synthesis of 5G Base Station Antenna Arrays: An Overview and a Sparsity-Based Approach
Yanki Aslan; Jan Puskely; J. H. J. Janssen; Marcel Geurts; Antoine Roederer; Alexander Yarovoy;
IEEE Access,
Volume 6, pp. 15, 2018. DOI: 10.1109/ACCESS.2018.2873977
document
Heat source layout optimization for two-dimensional heat conduction using iterative reweighted L1-norm convex minimization
Yanki Aslan; Jan Puskely; Alexander Yarovoy;
International Journal of Heat and Mass Transfer,
Volume 122, pp. 432-441, July 2018. DOI: 10.1016/j.ijheatmasstransfer.2018.02.001
document
Synthesis of Multiple Beam Linear Arrays with Uniform Amplitudes
Yanki Aslan; Jan Puskely; Antoine Roederer; Alexander Yarovoy;
In 12th European Conference on Antennas and Propagation, EUCAP 2018,
2018. DOI: 10.1049/cp.2018.0422
document
SIW Based Antenna Array with Power Equalization in Elevation Plane for 5G Base Stations
Jan Puskely; Yanki Aslan; Antoine Roederer; Alexander Yarovoy;
In 12th European Conference on Antennas and Propagation, EUCAP 2018,
2018. DOI: 10.1049/cp.2018.0424
document
SIW-fed Vivaldi antenna with beam steering capabilities
Puskely, Jan; Mikulasek, Tomas; Lacik, Jaroslav; Raida, Zbynek; Arthaber, Holger;
Microwave and Optical Technology Letters,
Volume 59, Issue 5, pp. 1022--1027, 2017. DOI: 10.1002/mop.30447


Keywords: ...

beam steering, reconfigurable antenna, substrate integrated waveguide, Vivaldi antenna.


document
Reply to "Comments on 'Wideband Skin-Equivalent Phantom for V- and W-Band'"
J. Lacik; V. Hebelka; J. Velim; Z. Raida; J. Puskely;
IEEE Antennas and Wireless Propagation Letters,
Volume 16, Issue 99, pp. 3258 - 3258, 2017. DOI: 10.1109/LAWP.2017.2675624
document
Planar tri-band antenna element in L/S/C-bands
Puskely,J.; Yarovoy,A. G.; Roederer,A. G.;
In 11th European Conference on Antennas and Propagation, EUCAP 2017,
pp. 1153-1157, 2017. DOI: 10.23919/EuCAP.2017.7928217
document
BibTeX support
Last updated: 29 Apr 2021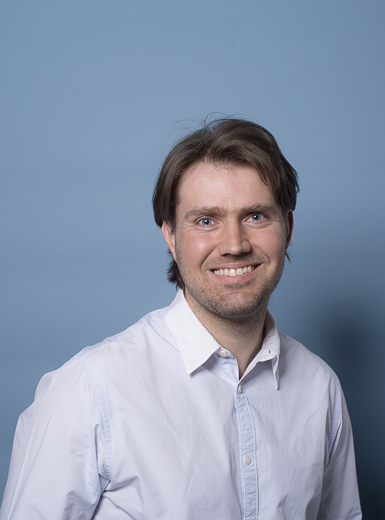 Jan Puskely
Alumnus