dr. Y. Aslan
Assistant Professor
Microwave Sensing, Signals and Systems (MS3)
,
Department of Microelectronics
PhD thesis (Aug 2020): Antenna Array Synthesis and Beamforming for 5G Applications: An Interdisciplinary Approach
Promotor: Alexander Yarovoy
Expertise: Antennas; Electromagnetics; Wireless Communications; Beamforming; Cooling
Themes:
Radar technology
Biography
I work as an Assistant Professor at the Delft University of Technology (TU Delft), The Netherlands, in the Microwave Sensing, Signals and Systems (MS3) Section. I received my B.Sc. degree with a double specialization in Communications and Microwaves/Antennas from the Department of Electrical and Electronic Engineering, Middle East Technical University, Ankara, Turkey, in 2014, and the M.Sc. (Cum Laude, with the Justus & Louise van Effen Scholarship) and Ph.D. degrees (Cum Laude) in Electrical Engineering from Delft University of Technology, Delft, The Netherlands, in 2016 and 2020, respectively. Following my Postdoctoral Research at TU Delft, I started working in my current role. My research interests include phased arrays for next-generation communication and sensing systems, array optimization, cooling, multibeam antennas, front-end architectures, and beamforming algorithms.
Please visit www.yankiaslan.nl for further details and research opportunities.
Efficient Embedded Element Pattern Prediction via Machine Learning: A Case Study with Planar Non-Uniform Sub-Arrays
Onat, Nehir Berk; Roldan, Ignacio; Fioranelli, Francesco; Yarovoy, Alexander; Aslan, Yanki;
In 2023 17th European Conference on Antennas and Propagation (EuCAP),
pp. 1-5, 2023. DOI: 10.23919/EuCAP57121.2023.10133770
Statistical Effects of Propagation Environment and Transmit Array Topology on Cell-Edge User Service Quality at mm-Waves
Van De Kreeke, Nicolas; Aslan, Yanki; Onat, Nehir Berk; Yarovoy, Alexander;
In 2023 17th European Conference on Antennas and Propagation (EuCAP),
pp. 1-5, 2023. DOI: 10.23919/EuCAP57121.2023.10133400
Shaped-Beam Subarrays for Equi-Power Urban Area Coverage With Modularity and Low Cost
Zhao, Changxu; Yarovoy, Alexander; Roederer, Antoine; Aslan, Yanki;
In 2023 17th European Conference on Antennas and Propagation (EuCAP),
pp. 1-5, 2023. DOI: 10.23919/EuCAP57121.2023.10132931
5G SIW-Based Phased Antenna Array With Cosecant-Squared Shaped Pattern
Puskely, Jan; Mikulasek, Tomas; Aslan, Yanki; Roederer, Antoine; Yarovoy, Alexander;
IEEE Transactions on Antennas and Propagation,
Volume 70, Issue 1, pp. 250-259, 2022. DOI: 10.1109/TAP.2021.3098577
Optimization of Uniform Amplitude Periodic Linear Phased Arrays for Grating Lobe Reduction
Aslan, Yanki; Onat, Nehir Berk;
In 2022 16th European Conference on Antennas and Propagation (EuCAP),
pp. 1-5, 2022. DOI: 10.23919/EuCAP53622.2022.9769377
Concentric Ring Array Synthesis for Low Side Lobes: An Overview and a Tool for Optimizing Ring Radii and Angle of Rotation
Aslan, Yanki; Roederer, Antoine; Yarovoy, Alexander;
IEEE Access,
pp. 1-1, 2021. DOI: 10.1109/ACCESS.2021.3109171
Orthogonal Versus Zero-Forced Beamforming in Multibeam Antenna Systems: Review and Challenges for Future Wireless Networks
Aslan, Yanki; Roederer, Antoine; Fonseca, Nelson J. G.; Angeletti, Piero; Yarovoy, Alexander;
IEEE Journal of Microwaves,
Volume 1, Issue 4, pp. 879-901, 2021. DOI: 10.1109/JMW.2021.3109244
Optimization of virtually aperiodic linear sparse arrays
Aslan, Yanki;
Microwave and Optical Technology Letters,
pp. 7, 2021. DOI: https://doi.org/10.1002/mop.33086


Keywords: ...

antenna synthesis, array optimization, grating lobes, multi-mode antennas, phased arrays, sparsity.




Abstract: ...

Abstract Multi-port multi-mode antenna elements have the ability to move their phase centers and modify their radiation patterns electronically. Arrays composed of such elements are referred to as virtually aperiodic arrays in this paper. Herein, optimization of the mode excitation coefficients in virtually aperiodic sparse linear arrays is proposed, by introducing novel design constraints with the aim of synthesizing wide-angle scanning, reconfigurable patterns, with grating/side lobe reduction. A dual-mode patch antenna is used for demonstration purposes. An efficient convex optimization based algorithm is adopted to optimize the excitation weight at each element mode port, while considering the mutual coupling effects. Through full-wave simulations, the effectiveness of the optimization in suppressing the unwanted radiation and adapting to different fields-of-view is shown. A novel investigation on the impacts of defining different mode excitation ratios on the radiation pattern characteristics is conducted.


document
Multiple beam synthesis of passively cooled 5G planar arrays using convex optimization
Y. Aslan; J. Puskely; A. Roederer; A. Yarovoy;
IEEE Transactions on Antennas and Propagation,
Volume 68, Issue 5, pp. 3557-3566, May 2020. DOI: 10.1109/TAP.2019.2955885
Synthesis of optimal 5G array layouts with wide-angle scanning and zooming ability for efficient link setup and high-QoS communication
Y. Aslan; A. Roederer; A. Yarovoy;
EEE Antennas and Wireless Propagation Letters,
Volume 19, Issue 9, pp. 1481-1485, September 2020. DOI: 10.1109/LAWP.2020.3006314
Effect of Element Number Reduction on Inter-User Interference and Chip Temperatures in Passively-Cooled Integrated Antenna Arrays for 5G
Y. Aslan; J. Puskely; A. Roederer; A. Yarovoy;
In 2020 14th European Conference on Antennas and Propagation (EuCAP),
pp. 1-5, 2020. DOI: 10.23919/EuCAP48036.2020.9135726
Performance Comparison of Single- and Multi-Lobe Antenna Arrays in 5G Urban Outdoor Environments at mm-Waves via Intelligent Ray Tracing
Y. Aslan; J. Puskely; A. Roederer; A. Yarovoy;
In 2020 14th European Conference on Antennas and Propagation (EuCAP),
pp. 1-5, 2020. DOI: 10.23919/EuCAP48036.2020.9135263
Antenna Array Synthesis and Beamforming for 5G Applications: An Interdisciplinary Approach
Yanki Aslan;
PhD thesis, Delft University of Technology, 2020. DOI: 10.4233/uuid:cd3da8fa-fd23-4d27-823c-b34eb99ad07d
Phase-only control of peak sidelobe level and pattern nulls using iterative phase perturbations
Yanki Aslan; Jan Puskely; Antoine Roederer; Alexander Yarovoy;
IEEE Antennas and Wireless Propagation Letters,
Volume 18, Issue 10, pp. 2081 - 2085, Oct. 2019. DOI: 10.1109/LAWP.2019.2937682
Trade-offs Between the Quality of Service, Computational Cost and Cooling Complexity in Interference-Dominated Multi-User SDMA Systems
Yanki Aslan; Jan Puskely; Antoine Roederer; Alexander Yarovoy;
IET Communications,
pp. 1-8, 2019. DOI: 10.1049/iet-com.2019.0206
5G Multi-User System Simulations in Line-of-Sight With Space-Tapered Cellular Base Station Phased Arrays
Yanki Aslan; Salman Salman; Jan Puskely; Antoine Roederer; Alexander Yarovoy;
In 13th European Conference on Antennas and Propagation (EUCAP 2019), 31 March - 5 April 2019, Krakow, Poland,
pp. 1-4, 2019.
document
Synthesis of Multi-Beam Space-Tapered Linear Arrays with Side Lobe Level Minimization in the Presence of Mutual Coupling
Yanki Aslan; Massimo Candotti; Alexander Yarovoy;
In 13th European Conference on Antennas and Propagation (EUCAP 2019), 31 March - 5 April 2019, Krakow, Poland,
pp. 1-5, 2019.
document
https://ieeexplore.ieee.org/document/8740285
Heat Transfer Enhancement in Passively Cooled 5G Base Station Antennas Using Thick Ground Planes
Yanki Aslan; Jan Puskely; Alexander Yarovoy;
In 13th European Conference on Antennas and Propagation (EUCAP 2019), 31 March - 5 April 2019, Krakow, Poland,
pp. 1-4, 2019.
document
Active multiport subarrays for 5G communications
Yanki Aslan; Jan Puskely; Antoine Roederer; Alexander Yarovoy;
In Proc. IEEE APWC, Granada, Spain, Sept. 2019.,
pp. 1-6, Sep. 2019.
Passive cooling of mm-wave active integrated 5G base station antennas using CPU heatsinks
Yanki Aslan; C. E. Kiper; A. Biggelaar; U. Johannsen; Alexander Yarovoy;
In Proc. 49th EuMC, Paris, France, Oct. 2019.,
pp. 1-4, 2019.
System modeling and simulation in 5G: A hybrid beamforming approach with power flux equalization in the elevation plane
S. Salman; Yanki Aslan; J. Puskely; A. Roederer; Alexander Yarovoy;
In Proc. 49th EuMC, Paris, France, Oct. 2019.,
pp. 1-4, 2019.
Thermal-Aware Synthesis of 5G Base Station Antenna Arrays: An Overview and a Sparsity-Based Approach
Yanki Aslan; Jan Puskely; J. H. J. Janssen; Marcel Geurts; Antoine Roederer; Alexander Yarovoy;
IEEE Access,
Volume 6, pp. 15, 2018. DOI: 10.1109/ACCESS.2018.2873977
document
Heat source layout optimization for two-dimensional heat conduction using iterative reweighted L1-norm convex minimization
Yanki Aslan; Jan Puskely; Alexander Yarovoy;
International Journal of Heat and Mass Transfer,
Volume 122, pp. 432-441, July 2018. DOI: 10.1016/j.ijheatmasstransfer.2018.02.001
document
Synthesis of Multiple Beam Linear Arrays with Uniform Amplitudes
Yanki Aslan; Jan Puskely; Antoine Roederer; Alexander Yarovoy;
In 12th European Conference on Antennas and Propagation, EUCAP 2018,
2018. DOI: 10.1049/cp.2018.0422
document
SIW Based Antenna Array with Power Equalization in Elevation Plane for 5G Base Stations
Jan Puskely; Yanki Aslan; Antoine Roederer; Alexander Yarovoy;
In 12th European Conference on Antennas and Propagation, EUCAP 2018,
2018. DOI: 10.1049/cp.2018.0424
document
Reduction of Mutual Coupling Between Closely Spaced Patch Antennas Using Dielectric Stratification Technique
Yanki Aslan; Alexander Yarovoy;
In 47th European Microwave Conference,,
pp. 248-251, 2017. ISBN: 978-2-87487-047-7. DOI: 10.1049/cp.2018.0424
document
BibTeX support
Last updated: 18 Oct 2023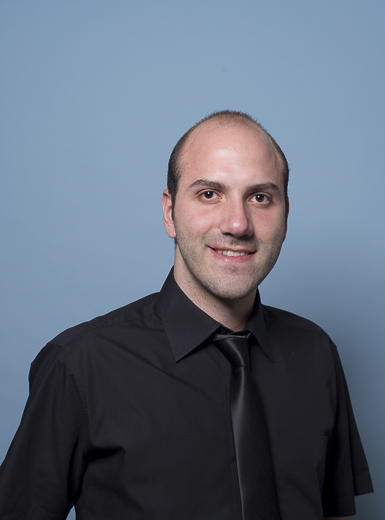 Yanki Aslan